Knitting in the Rain
Today was a great day despite the rainy yucky weather. Although I haven't done much knitting today I have done a lot of thinking about knitting and shopping for knitting!!!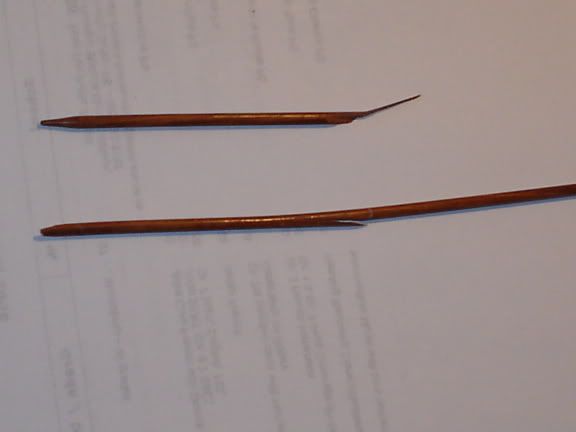 First the sad news. While I was at my grandmothers for Easter weekend I had a slight knitting accident and I broke one of my
Lantern
Moon
Rosewood needles. I said bad words and have had trouble working on the baby sweater since.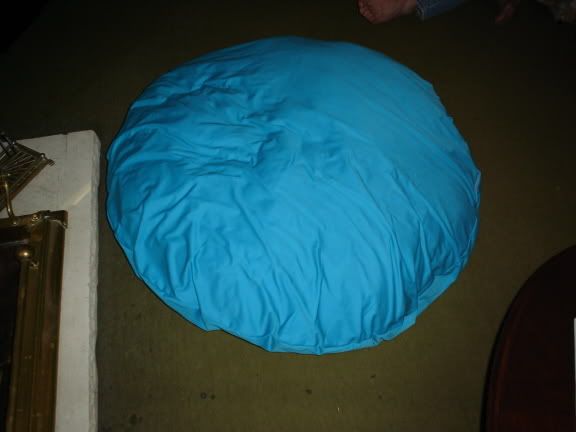 Some non-knitting content. I have just finished my first sewing project. I made a floor cushion for the reading corner in my classroom. I'm excited because I know the kids will love it too.
Now back to the knitting and my adventures today.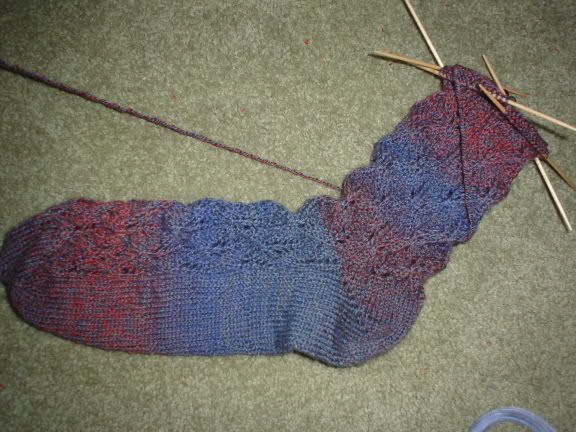 This is my current sock ( the blue and red sock from my WIP list). I am loving the pattern and the way the sock fits.
Today was busy and filled with wonderful yarn. I got a call this morning at the bf's house that one of my knitting friends, Connie, was heading to the city to visit Lettuce Knit for some Socks that Rock. So my mom and I met Connie and off we went armed only with our debit cards and eyes bigger than our wallets. In the end we all came out with bag fulls of beauty and an itch to cast on as many pairs of socks as we have needles for.
Here are my stash enhancements from today and thanks to Connie for driving in that awful yucky rain.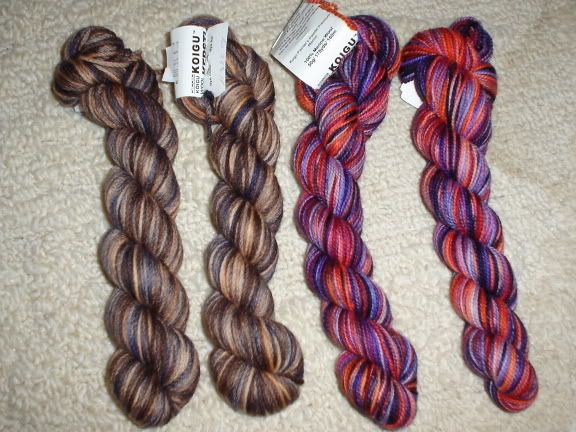 Koigu kpppm
100% Merino Wool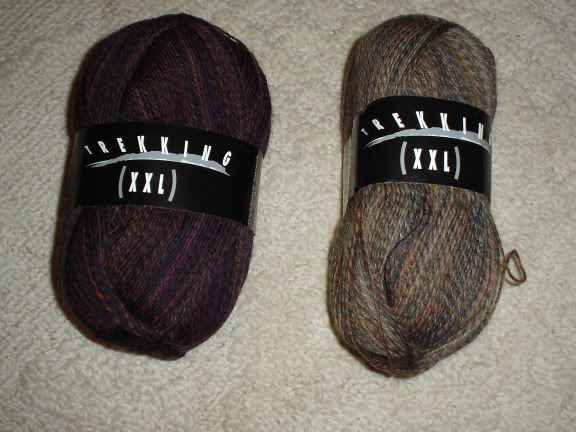 Trekking XXL (hard to see the colours in this photo. The darker one is puples and the other is browns and greys)

75% New Wool 25% Nylon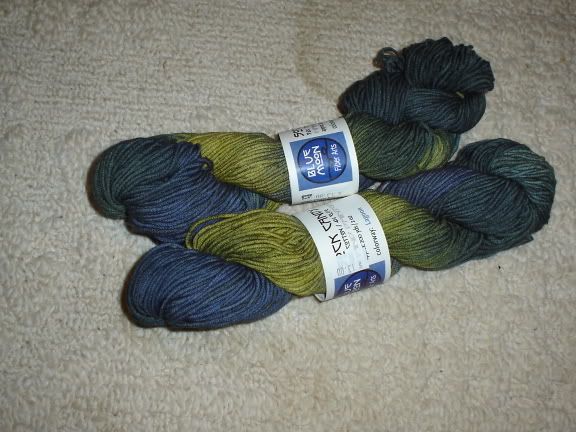 Blue Mountain Sock Candy
96% cotton 4% elite
Colourway: Lagoon







And of Course one of the reasons for our adventure
Blue Mountain Socks that Rock
100% Superwash Merino
Colourway : Spinel